Ayman al-Zawahiri Killed In a Drone Strike By The US
The US killed Ayman al-Zawahiri, the leader of al-Qaeda, in an Afghani drone operation over the weekend, confirms President Bidden.
United States President Joe Biden has revealed that the US killed Ayman al-Zawahiri, the leader of al-Qaeda, in an Afghani drone operation over the weekend. The operation killed him on Sunday during a CIA counterterrorism operation in Kabul, the capital of Afghanistan. He was one of the most wanted terrorists in America and collaborated with Osama Bin Laden in the planning of the 9/11 attacks. The United States confirmed that it was a CIA drone that attacked and killed Zawahiri. The US claims that his death is the biggest blow to al-Qaeda since it killed Osama bin Laden in 2011.
Zawahiri was rumored to be hiding in the tribal region of Pakistan or within Afghanistan prior to his killing. A senior administration official told reporters that Zawahiri had been hiding for years. He confirmed that the operation to find and kill him was the result of "careful patient and persistent" work by the counter-terrorism and intelligence community.
Read here, Is America embracing dictatorship in the Arab world?
Justice Has Been Delivered- Claims US President Joe Bidden
Bidden who was isolated by a recurrence of covid-19 was aware of the attack on Zawahiri. He spoke outdoors on Monday from the Blue room Balcony at the White House. He said that he had given the final approval for the "precision strike" after months of planning. This strike comes a year after Biden gave the order to remove US forces from Afghanistan. It was immediately afterward that the Taliban captured power there.
Talking about the withdrawal of the US troops from Afghanistan, Bidden made the following statement. " I made the decision that after 20 years of war. The United States no longer needed thousands of boots on the ground in Afghanistan to protect America from terrorists who seek to do us harm. And I made a promise to the American people, that we continue to conduct effective counterterrorism operations in Afghanistan and beyond. We've done just that."
"Our intelligence community located Zawahiri earlier this year — he moved to downtown Kabul to reunite with members of his immediate family," he continued.
Biden further stated that "For decades, he was the mastermind of attacks against Americans."
"Now, justice has been delivered and this terrorist leader is no more. People around the world no longer need to fear the vicious and determined killer," Bidden said.
Also, read America Decides To Change Course: #byebyetrump
Ayman al-Zawahiri After The Killing Of Osama Bin Laden
Zawahiri, who turned 71 this year, had continued to be a prominent international face of the organization. This happened during the11 years after the US killed Osama bin Laden. He had served as bin Laden's personal physician, political partner, and right-hand guy at one point. Al-Zawahiri had occupied the official page of the FBI under the "Most Wanted" title. The FBI page informs from the color of his eyes to his various aliases. Under his name the page mentions "Murder of U.S. Nationals Outside the United States; Conspiracy to Murder U.S. Nationals Outside the United States; Attack on a Federal Facility Resulting in Death". It also mentioned that the United States Department of State offered a reward of up to $25 million for 'information leading directly to the apprehension or conviction of Ayman Al-Zawahiri'. On Monday the FBI updated its Most Wanted Terrorist poster with Zawahiri's status as "Deceased."
Read here, Israel and U.S. fanning flames of Fitna between Iran and Arabs
Who was Ayman Al-Zawahiri?
Zawahiri was born in Egypt in 1951 and raised in Maadi, several miles from the capital Cairo. As a student, Syed Qutb's work greatly influenced him. Qutb was an Egyptian writer who was one of the foremost figures in modern Sunni Islamic revivalism. Zawahiri became a highly educated professional and trained in one of the country's leading universities. He went on to become a doctor and an eye surgeon to the successor of Osama bin Laden.
When he was fifteen years old, he organized his first movement in an effort to overthrow the then Egyptian government. He made headlines for himself for the first time in a courtroom cage. It was following the 1981 assassination of the then Egyptian President Anwar al-Sadat. The court apprehended Al-Zawahiri for his involvement in the assassination as a member of the Egyptian Islamic Jihad. Al-Zawahiri rose to prominence as a veteran of the Egyptian Islamist jihad. The government detained him along with a large number of other Islamists.
Merger with Al-Qaeda
Al-Zawahri fled Egypt shortly after Sadat's murder and he made his way to Peshawar, where he joined Osama bin Laden. The Gulf war and the entry of the American troops into Saudi Arabia impacted Zawahiri's ideology. It was due to these reasons he believed that Sadat had betrayed the Islamist cause. Soon Osama bin Laden completely shared his thoughts and made a similar opinion about the House of Saud. However, at one point al-Zawahiri advocated for striking the 'distant enemy' (the United States) first. He believed it would be better to topple the 'close enemy' (the Arab governments) later.
After bin Laden's death, Ayman al-Zawahiri formally became the new leader of Al-Qaeda Central. Instead of a natural leader, his role in Al-Qaeda had always been that of a strategist and master planner. However, Zawahiri held the organization together. Under his leadership, Al Qaeda and its affiliates grew from an estimated 400 members on 9/11 to possibly 40.000 now.
Also, read How Russia Built A Channel to Taliban
How The World Reacted to The Killing Of Ayman Al-Zawahiri
Saudi Arabia
A statement from the foreign ministry of Saudi Arabia on Tuesday hailed the US declaration of Zawahiri's killing. "Thousands of innocent people of different nationalities and religions, including Saudi citizens, were killed," it stated. "The Kingdom of Saudi Arabia welcomed the announcement by US President Joe Biden of the targeting and killing of the terrorist leader of Al-Qaeda Ayman Al-Zawahiri," it said.
Canada
Canadian Prime Minister Justin Trudeau took to Twitter after the news of al-Zawahiri's killing came out.
"The death of Ayman al-Zawahiri is a step toward a safer world. Canada will keep working with our global partners to counter terrorist threats, promote peace and security, and keep people here at home and around the world safe." he tweeted.
Australia
Australian PM Anthony Albanese spoke in Parliament and sent his prayers to the family of the victims that died.
"For two decades, this man fled the consequences of his crimes. Our thoughts today are with the loved ones of all of his victims.
"So many lives have been lost and so much blood has been spilled since, including all those Australians who served, sacrificed, and gave their lives in Afghanistan," said Albanese.
Taliban
Taliban spokesman Zabihullah Mujahid on Monday confirmed an airstrike conducted by a drone in Kabul. He said the Islamic Emirate of Afghanistan views that as a clear violation of international principles.
Read here, Looming Food Crisis in Afghanistan: 1.1 Million Children on the Verge of Starvation
From Kabul to Beyond – Afghan Women Who Are Losing Their Identity
"The world is watching us and doing nothing "

said an Afghan women NGO worker interviewee on BBC.
The Taliban tore apart Islamic principles towards women after seizing control over Kabul in August 2021. And there is no sign of them stopping in 2023, either.
The recent ban on women aid workers is one of the many instances that display the lengths the Taliban can go to oppress Afghan women while the world watches from afar.
Like many lost news, the realities of millions of Afghan women suffering under the autocratic regime have become third-world stories. But, for those of you who still care, here's how women are surviving in 2023's Taliban-ruled Afghanistan.
Afghan Women Under Fresh Restrictions: Banned Aid Workers
An official letter by the Taliban reached the ministry to refugees in Kandahar decreeing a ban on women working for the United Nations from providing vital humanitarian assistance.
"All partner organizations that are working with the Department of Refugees and Repatriation of Spin Boldak … should ask their female colleagues not to come to their work and stay at home until further notice."

The letter read
According to the Taliban, the restrictions on women working with UN humanitarians for refugees are sustained as the ministry for refugees in Kandahar is violating orders related to working with refugees.
The ministry said they observed women breaking Sharia law by failing to wear the hijab. However, the UN secretary has condemned such a ban and said, "it would be devastating for Afghan women".
Such a ban on women will make it harder for aid organizations to help people in Afghanistan. As women make up almost half of the population of Afghanistan. This ban will not only make life harder for women, but it will also increase suffering for people across Afghanistan.
The Consequences of the Ban on Women Working for NGOs are Far-Reaching.
According to the source, 28 million people in Afghanistan need humanitarian assistance, and such crusades of female restriction will further risk the lives of millions of people.
A spokesperson for the International Rescue Committee, Samira Sayed Rahman, said – "It is practically impossible to continue our work without female staff. This is a conservative society, and we need female workers to access women. This is a country where men and women do not interact in public spaces. We would be cut off from half of Afghanistan."
The challenges are not just limited to assisting female patients. But it also causes financial loss to many female workers who have been the only breadwinner in the family.
There are many female workers who are acting as the main earners in their household and say, "If I cannot go to my job, who can support my family?"
National and international NGOs have been informed with strict statements to stop allowing women workers to work on refugee operations. Furthermore, the government of the Taliban has threatened to cancel the organization's license if any women workers are seen practicing in refugee operations.
The Cruel Afghan Winter
With the winters ahead, temperatures across Afghanistan will plunge to as low as -17C and even lower in mountainous areas.
With no electricity, below average sanitation system, a ban on girls' education, and the shutting down of higher secondary schools, the days are coming hard for Afghans, especially women.
The Taliban government has already imposed dozens of bans on Afghan women that hinder human rights and make their lives more difficult. Being on the list of poorest countries in the world, Afghanistan's economic condition will worsen more under such bans.
UN's Strict Actions Against the Ban by the Taliban
With immediate effect, the UN has temporarily suspended some of its "time-critical" programs in Afghanistan. Because the Taliban has banned women from working as aid workers, the UN has stopped providing essential services to the Afghan people, such as food, water, and medical care.
Moreover, The United Nations has warned Afghanistan that many other programs may also need to be paused if the Taliban does not reverse its ban on women aid workers.
The organization says that the ban is "unacceptable" and that it "will have a devastating impact on the people of Afghanistan." The United Nations is also warning that the ban could lead to a humanitarian crisis.
The Taliban has not yet responded to the United Nations' call to reverse its ban. However, the United States assured that they would continue coordinating closely with their allies and partners, including the United Nations, to deliver aid to the people of Afghanistan.
Moreover, the United States also assured that they would take all necessary steps to prevent the humanitarian situation in Afghanistan from getting worse.
The Need for Serious Attention in Afghanistan
During the first press conference after seizing control over Afghanistan, the Taliban spokesperson assured the safety of women in the country.
The spokesperson established the impression of not imposing Sharia law on women in the country. However, These restrictions contradict the commitments made by the Taliban to the Afghan people as well as the expectations of the international community.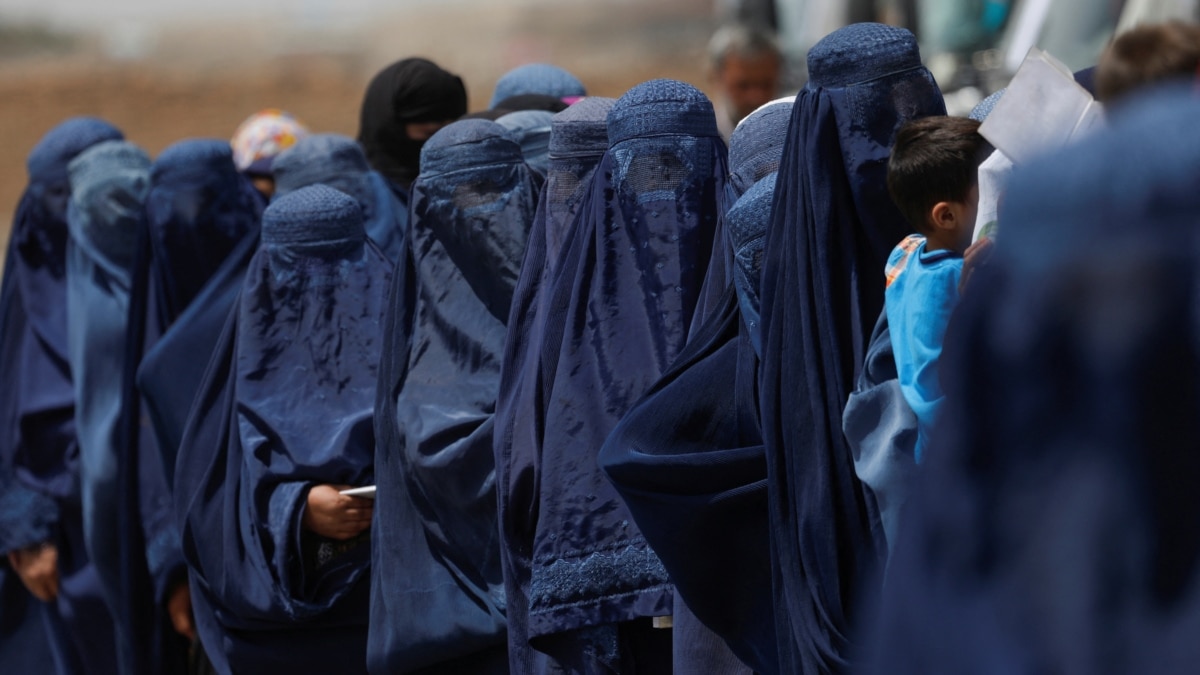 The restrictions on getting an education, learning, going for jobs, or doing business by women deeply alarm the need for attention in Afghanistan. The Taliban's restrictions on women are a serious setback for the rights of women and girls in Afghanistan. And it should be condemned by big heads like the USA, UK, and European countries with high priority.
The international community must continue to pressure the Taliban to reverse its restrictions on women. The restrictions are a major obstacle to the development of Afghanistan, and they are having a devastating impact on the lives of millions of Afghan women and girls.
19.4 Million Afghan Women Struggling to Survive Under Taliban
Women banned from schools and colleges. Women flogged in markets with dozens of spectators. Girls, as young as 15, mandated to wear complete body covering: These are the horrifying reality Afghan women are forced to live in every day.
Rules of Sharia on Every Moment
Women's freedom of movement and access to their bodies continue to be restricted in Taliban-run Afghanistan. The draconian group imposed huge barriers on women's even basic needs: health, education, migration, and expression, depriving thousands of many of their right to earn a livelihood.
Women in Afghanistan have already suffered the most significant losses due to the war and militarization. However, with the control of the Taliban over the nation, the future and dreams of Afghan women are collapsing drastically.
Afghan Women: The Future Looks Dark
The Taliban treat women and girls brutally, and they are forbidden from attending secondary and higher education. Migration and independent travel for women is prohibited. They are not even permitted to migrate or travel without a male chaperone. Girls as young as 13 are forced into marriage.
The Taliban administration has abolished the Ministry of Women Affairs in Afghanistan due to its extreme depravity. There are now no female cabinet members in the Afghan government, thereby ending political participation of 50% of the population.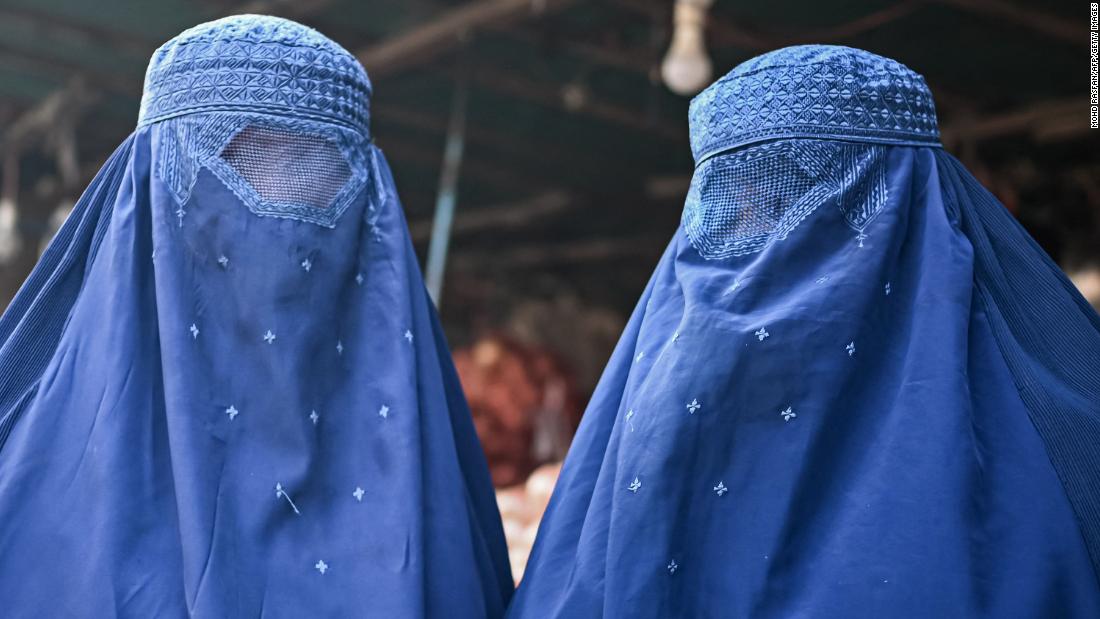 Following the takeover of Afghanistan, the schools and colleges were forcibly compelled to enact new regulations. It includes gender-apartheid entrances and classrooms. Only female professors or older men can instruct female students. Additionally, the authorities closed the Madressa that solely taught female students.
The future of Afghan women appears bleak with such harsh restrictions and draconian rules. The local women have various aspirations. Young girls want to finish their education and pursue careers in large corporations. But at the moment, it looks gloomy and almost impossible for Afghan women.
Lost Careers & Starving Families
Women-founded business is facing the worst time under Taliban.
Women investors have left their positions or hired males to do their business Women entrepreneurs claim they have invested thousands of Afghanis in the previous government but are currently compelled to close their firms.
The current environment prevents women from freely engaging in small-scale business or employment. Even when women are the only source of income for their families, Afghan women no longer dare to start their businesses.
If these conditions persist, many Afghan families will go hungry.
In Afghanistan, the handicraft industry thrived before the Taliban's leadership, giving thousands of women jobs. Clothing, goods, and handicraft products were exported to Australia and New Zealand.
However, after the Taliban seized control, the industry went bankrupt due to a policy that discriminated against women and flying restrictions that reduced trade and affected the business adversely.
Afghan Women's Lives at risk
The women's crisis in Afghanistan keeps escalating — the restrictions, limitations, and dictatorship have gone too far ahead.
Due to a shortage of healthcare services, Afghan women face significant difficulties. They are restricted from visiting doctors without a male companion, and in some cities, women are not allowed to visit male doctors while the number of female physicians in the nation is closing to nil.
Additionally, women and girls are denied access to healthcare, and reports even imply that they are subjected to assault with no means of fleeing.
The restriction of female students from secondary and higher education violates their right to education and limits female students from reaching their full potential.
Banning female students from getting an education increases child marriages, early pregnancy, abuse, and violence.
Almost every house headed or led by women has lacked sufficient food due to the rise in fuel, food prices, and no source of income. The situation has worsened due to the drought and the war in Ukraine. It is difficult to see women becoming beggars along with their children.
The current situation of Afghan women is deteriorating in the virtual prisoner environment. Taliban restrictions have made women's financial hardships worse. The lives of Afghan women are seriously at stake, and many women feel it would be better if they had died in the war.
The Silver Line But a Long Way Ahead
UNICEF and NGOs are defending Afghan women and trying to help them as much as possible. The United Nations has repeatedly emphasized that it is committed to carrying out its mission in Afghanistan and promoting the rights of women and girls in the region.
UNFPA is enhancing its existence and helping women through Afghanistan socialism and is collaborating with national partners. UNICEF assumes responsibility for paying the teachers' monthly salaries and providing them with the necessities for survival. UNFPA is also contributing its share to expand the provision of sexual and reproductive health services, again, for women in rural areas.
But it's not enough, especially with Taliban banning female NGO employees from coming to work.
To rescue innocent women and children from this catastrophe, more social organizations must advance in light of their responsibility and the current state of Afghan women.
The Taliban should be put under pressure by international organizations and governments to fully implement gender equality and defend the human rights of all Afghan women and girls.
Organizations must quickly realize that women should be given the reins for recovery, peace, stability, and basic rights. Unless that is, the lives of Afghan women continue to deteriorate, and their dreams continue to collapse EVERY SINGLE DAY!
Suspending women's college education by Taliban spells ignorance of Islam
It is with great sadness that I write about the latest shocking news from Afghanistan where the Taliban regime has decided to suspend college education for women.
A number of utterly unconvincing excuses were given to explain the sorry decree. These excuses ranged from the need to observe Hejab and modesty rules to financial hardships.
However, these justifications seemed too feeble and rickety to be taken seriously by friend and foe alike.
Predictably, traditional enemies of Islam in several Western countries wasted no time in lambasting Taliban in the strongest language and hurling all sorts of insinuations and innuendos at  Islam itself as if the Taliban regime were the ultimate paragon of God's final testament to mankind.
I will not allow myself to be swayed or unduly influenced by the vindictive waves of Islamophobia coming from Washington, London and Paris. But the US, for example, is absolutely unfit to give humanity lectures on human rights. Indeed, the American empire needs hundreds of years to atone for its crimes against humanity,  carried out, with malice aforethought,  against the thoroughly savaged, thoroughly tormented and thoroughly impoverished people of Afghanistan. The American Yankees, whose ancestors, such as Andrew Jackson,  exterminated millions of native Americans and then had the audacity to  call the gargantuan genocide "Manifest Destiny," and  designate a special day to celebrate the "victory" calling it a "Thanks-giving Day"
Nor am I eager to further demonize Taliban, in which case, I would be effectively joining the ranks of Afghanistan's many enemies.
Read Also: Sheikh Yousef Al-Qaradawi :1926-2022
However, consistent with the lofty Islamic ideal of "al-Amr Bilma'ruf Wan-nahye Anel Munkar" (Propagation of Virtue and Prohibition of Vice), I feel compelled to address our Afghani brothers: "Brothers, you have made a grave mistake, education for women is not only perfectly compatible with all schoobls of Islamic thought and Jurisprudence, it is actually an outstanding commandment in the Sharia of Muhammed (S) who said in the authentic Hadith " Seeking knowledge (through education) is a duty incumbent upon every Muslim (man and woman). Again I am not invoking this Hadith to appease anyone. I am only trying to tell the truth for its own sake.
Suspending college education for women is incompatible with Islam   
This writer has consulted all major Muslim schools of thought, especially the Four Sunni schools of Jurisprudence (Hanbali, Hanafi, Maliki and Shafie) but couldn't find a single text or credible opinion supporting the Taliban's decision.
The opposite is true. There are compelling and overwhelming evidences showing that Islam accords ample attention to education for men and women alike.
The Prophet of Islam (S) said in the authentic Hadith "seek knowledge from cradle to grave." This Hadith alone should be sufficient to prompt the Taliban leadership to reconsider this unfortunate decision, which has made Muslims a laughingstock around the world.
Azhar: Suspension college education for women violates the Rules of Islam
The Grand Imam of Azhar, Ahmed Tayeb reacted angrily to the Taliban's decision to suspend college education for women, saying" the decision is manifestly erroneous and is a product of Ignorance."
He cited a Major classical reference of Fiqh, namely Ketab "Tahtheeb-ul-Tahteeb" (roughly translated as "Refining the Refined"), which mentioned more than 30 Muslim women from the Sahaba era (Companions of the Prophet), Tabi'in (the immediate generation after Sahaba) and the following generations, who were Sharia scholars, theologians, historians, literary writhers, and poets.
Tayeb cited two other books titled " Prominent Women", the first by Zaynab Ameli, and the second by Omar Reda Kahala, which explained Muslim women's contributions in various fields of knowledge. Tayeb added that the Taliban's strange feat didn't represent Islam in any way and actually violated the rules of the Quran itself.
Concluding his remarks, Tayeb appealed to Taliban to "immediately cancel the unfortunate decision and reopen colleges and universities for Afghan women."
Islam is moderation and moderation is Islam
There are some Islamic groups who mistakenly think extremism and excessive radicalism make a Muslim a better Muslim. This is not true at all. Extremism is as harmful as indulgence and laxity.
Read Also :Muhammed: The Greatest Man to walk on Earth
According to the authentic Hadith, three men came to the Prophet to ask about religious obligations. One said: I fast every day, and never eat (in day time). The second man said: I devote myself to worshipping God and remain celibate. The third said: As for me, I pray all night long and don't sleep. After the Prophet heard them, he said: As for me, I fast and eat, pray and sleep, and marry. He that shuns my Sunna (Way) is not my follower.
A moderate Umma
The claim of moderation is not a public relations stunt intended to enhance Islam's image as some westerners might be prompted to think. It is actually enshrined in the Quran and was encapsulated by the Prophet in his life.
In Surat al Baqara, verse143 (first part), we read:
وكذلك جعلناكم أمة وسطا لتكونوا شهداء على الناس ويكون الرسول عليكم شهيدا
"And thus we have made you a moderate community that you will be witnesses over humanity and the Messenger will be a witness over you."
I believe the ball is now in the Taliban's court, and I hope and pray that they will heed the sincere advice of Muslim Ulema to reconsider this un-Islamic feat. After all, this is not a controversial matter, and doing the right thing would dignify, not disgrace or embarrass, the Muslim movement. Doing the right thing is always right.
A final world
 The decision by the Taliban regime to suspend college education for women in Afghanistan is apparently a symptom of a deeply stressful situation facing the country.
Afghanistan is being severely punished by the US, Britain and a number of other Western countries. The US is withholding hundreds of millions of dollars of Afghani funds in American banks as a bargaining chip to force the Taliban regime to revolve in the American orbit and meet certain American demands. The money is urgently needed to overcome the harsh financial crisis facing Kabul.
Hence, the latest decision to suspend college education for women should be viewed as a  desperate SOS call by the radical Islamic group.
In light, Muslim states are strongly advised to offer Afghanistan every possible form of assistance to enable the country to stand up on its feet once again. Qatar has been generously helping the Taliban government ever since the movement came to power anew following the defeat and collapse of the American puppet regime earlier this year.
.
.